Sophos SG 230 UTM Firewall Upgrade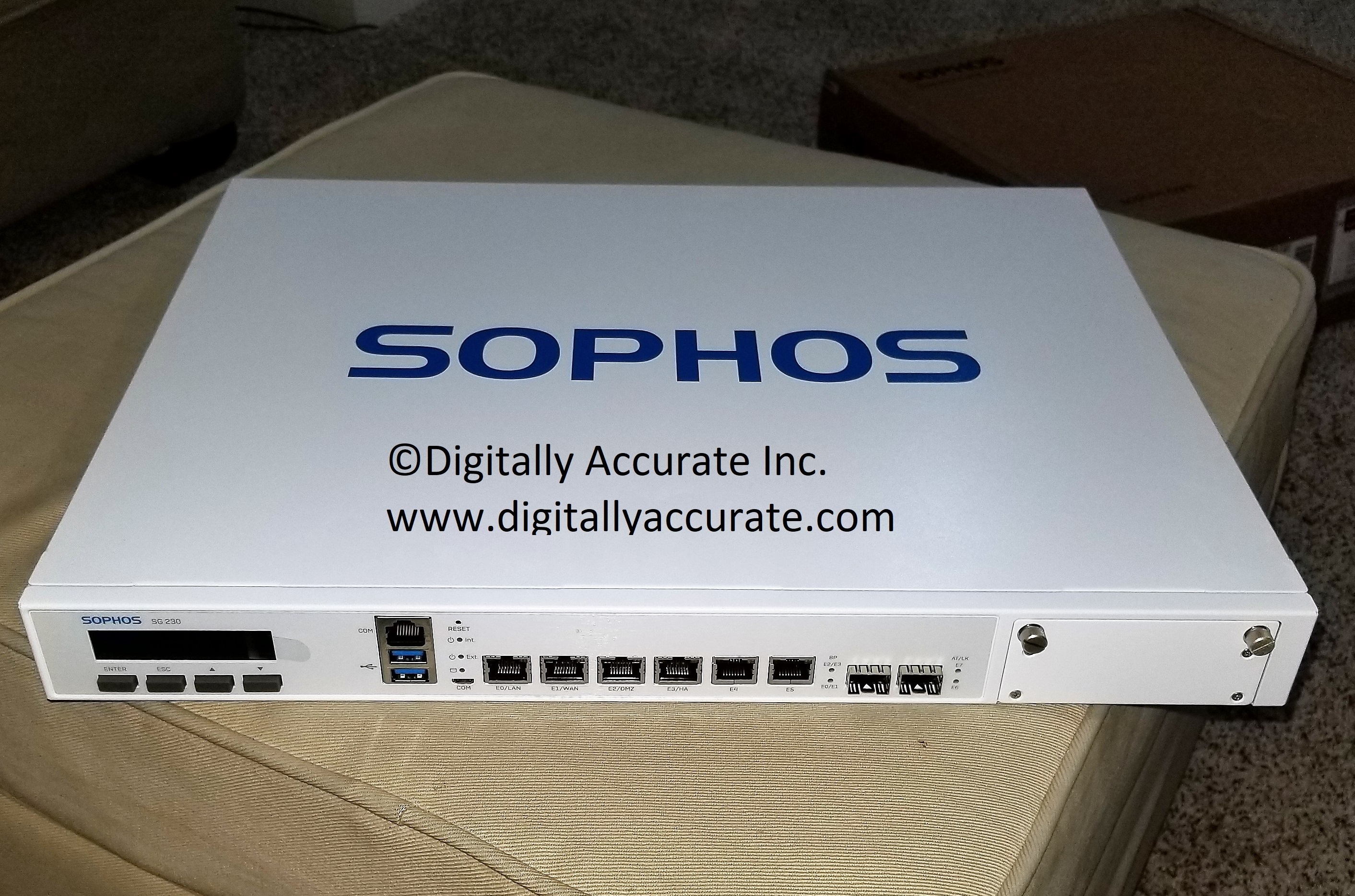 This weekend, one of our customers had an aging Sophos UTM 220 which was reaching it's end of life (EOF). The upgrade path for the Sophos UTM220 is the new Sophos UTM SG 230.
Here's a few pictures of the unboxing and deployment: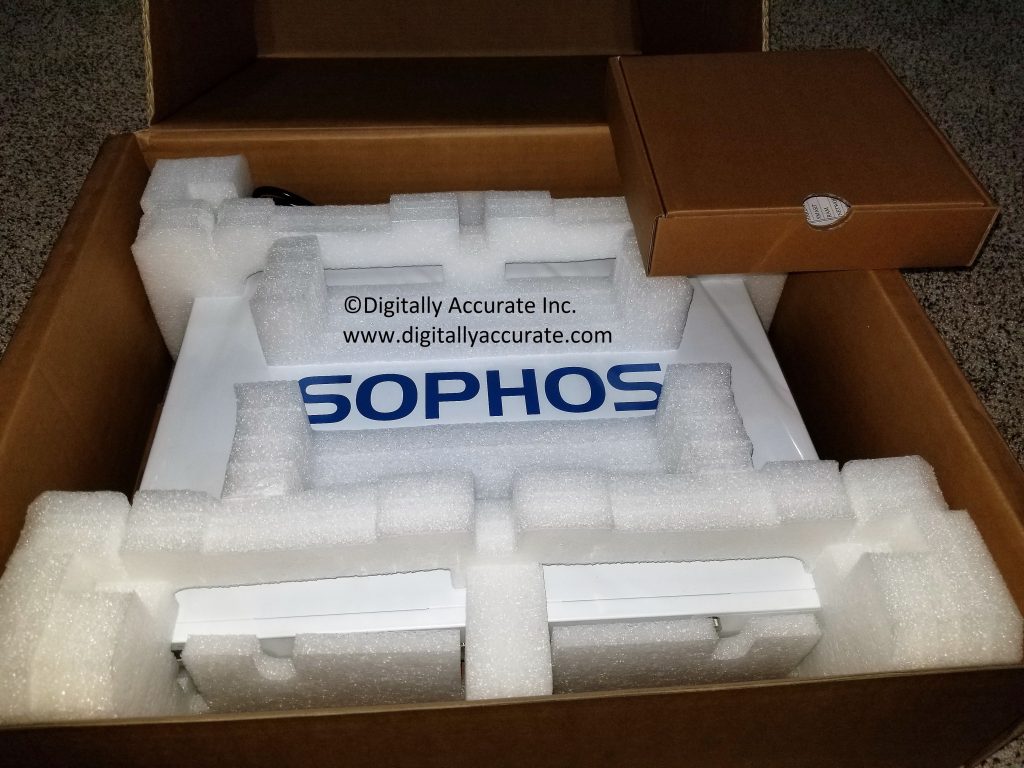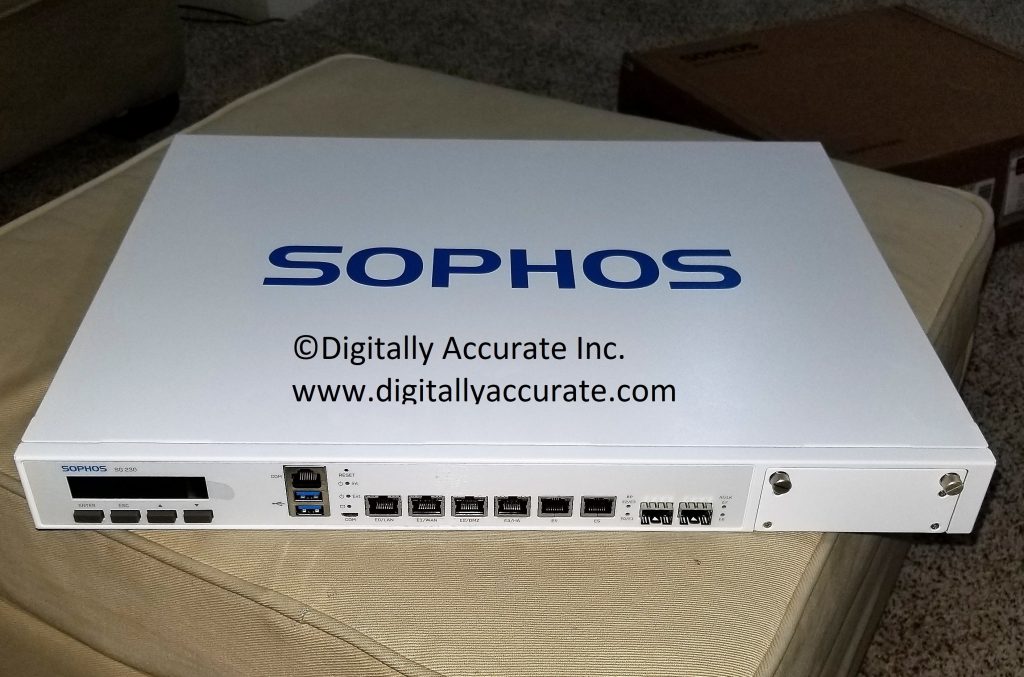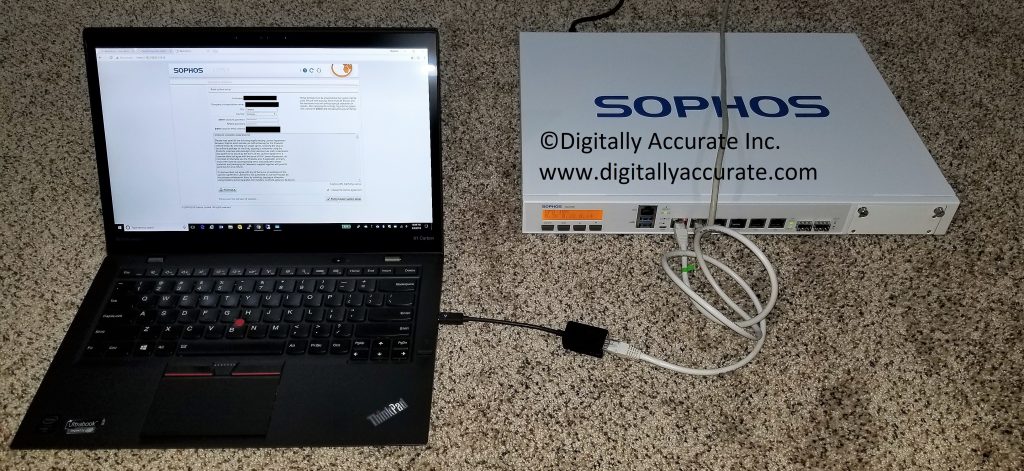 Here's the specifications on the SG 210 and SG 230: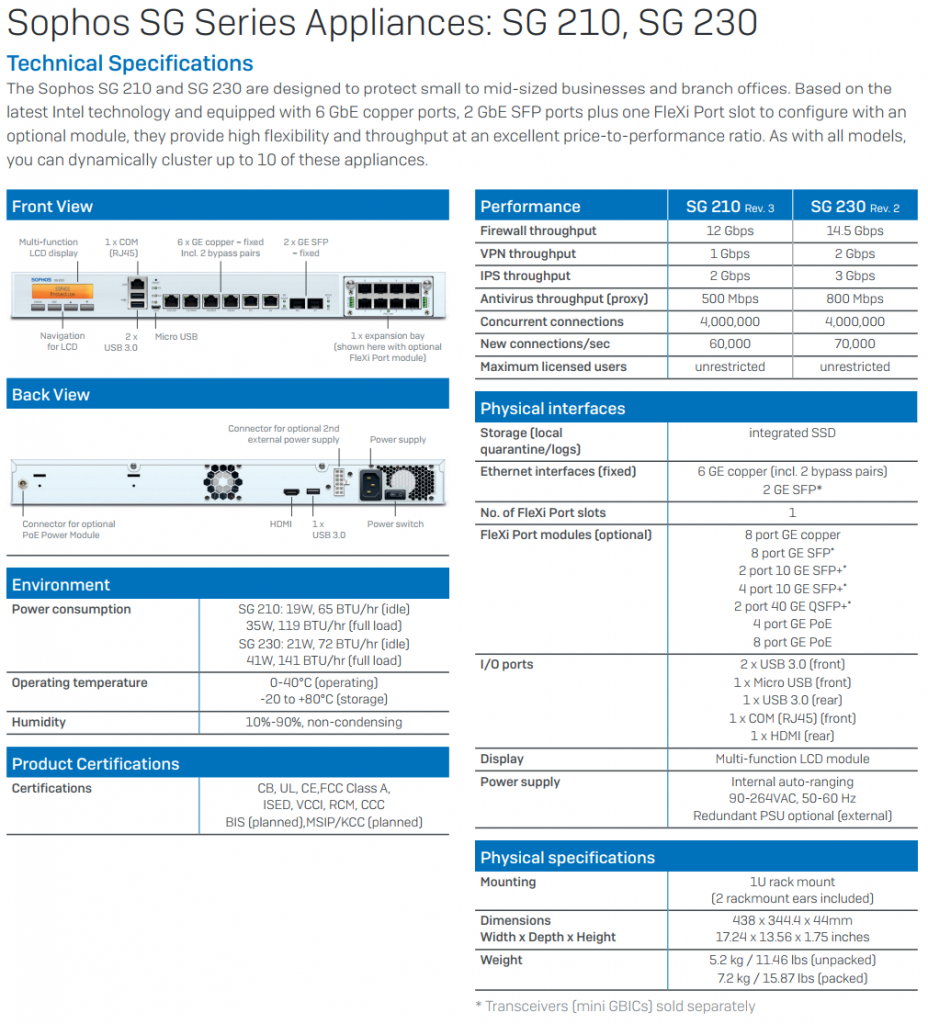 Digitally Accurate Inc. is a Sophos Partner providing hardware and services in Calgary, Alberta and Vancouver, BC. Contact us today!