VMware
VMware provides industry leading virtualization platforms and technologies which include Server Virtualization, VDI (Virtual Desktop Infrastructure), Compute, Storage, and Hyper-Converged Technologies. Digitally Accurate Inc. has been a trusted VMware partner since 2011.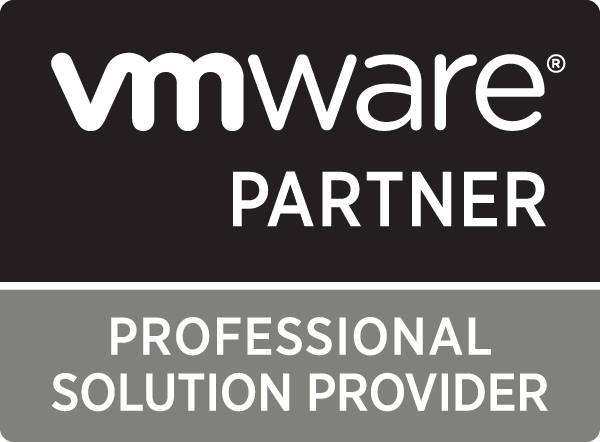 Whether you're looking for VMware vSphere, VMware Horizon, VMware NSX or any other solutions, as a trusted partner, Digitally Accurate can help provide VMware solutions tailored to your requirements. We specialize in design, configuration, sizing, consolidation, licensing, sales, implementation, and integration of VMware products and technologies.
VMware Server, EUC (End User Compute), and Data Center Virtualization Including:
VMware vSphere (Essentials, Essentials Plus, Standard, Enterprise, Enterprise Plus)
VMware Horizon (Standard, Advanced, Enterprise)
VMware Horizon for Linux
VMware Network and Network Security Including:
VMware Hyper-Converged Infrastructure Including:
VMware vSAN
VMware vSAN for Horizon
Digitally Accurate Inc. can also help you with integrating VMware products and solutions in to your existing environment (consolidation, implementation, migrations, upgrades, etc).
Contact Digitally Accurate Inc. today for all your VMware needs in Calgary, Vancouver, and area! We can provide licensing, solution design, sales, and anything else you may require.