The 10ZiG 5948q Zero Client, perfect for the power class user
Today we present the 10ZiG 5948q Zero Client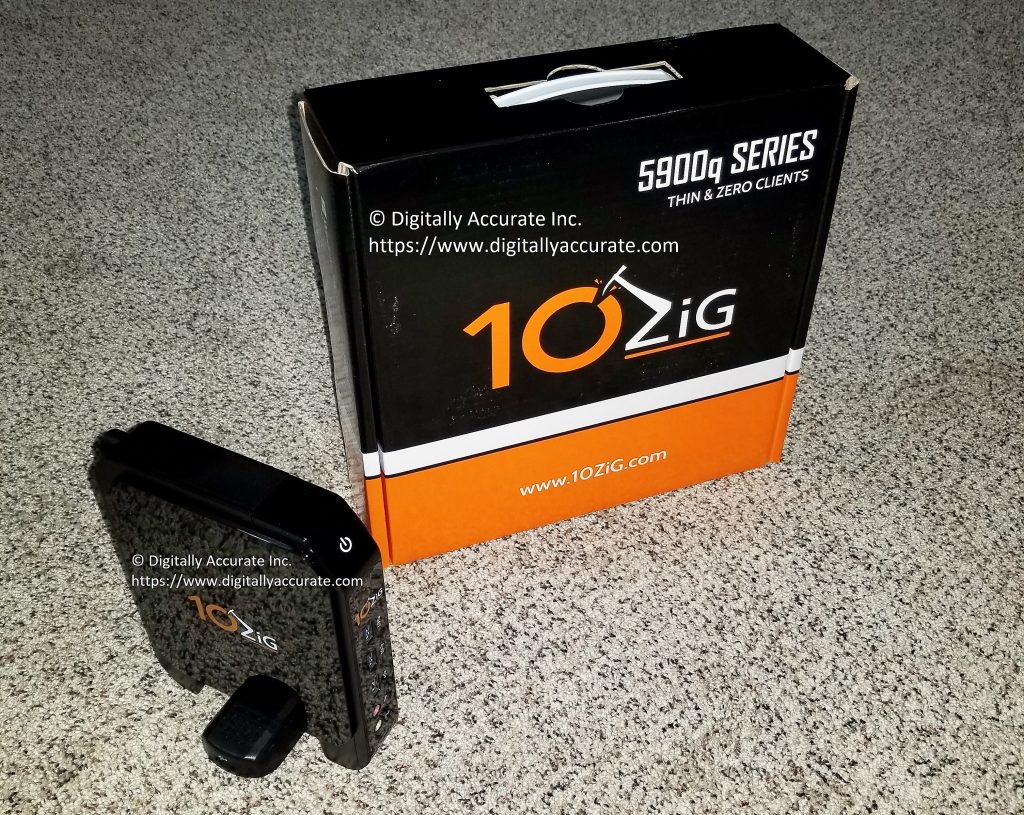 We received two of these units last Friday (from the 10ZiG 5900 series) for demo purposes and internal use at Digitally Accurate Inc. These zero clients are perfect for corporate desktop virtualization, and these specific models are targeted for power class users who require high performance from their VDI environments. The 5948q achieves this by supporting 3 displays at 4K UHD, Gigabit Ethernet, and USB 3.0 ports.
For our demonstrations, we are using these zero clients with VMware Horizon View (the part number for the device with the VMware Horizon firmware is 5948qv).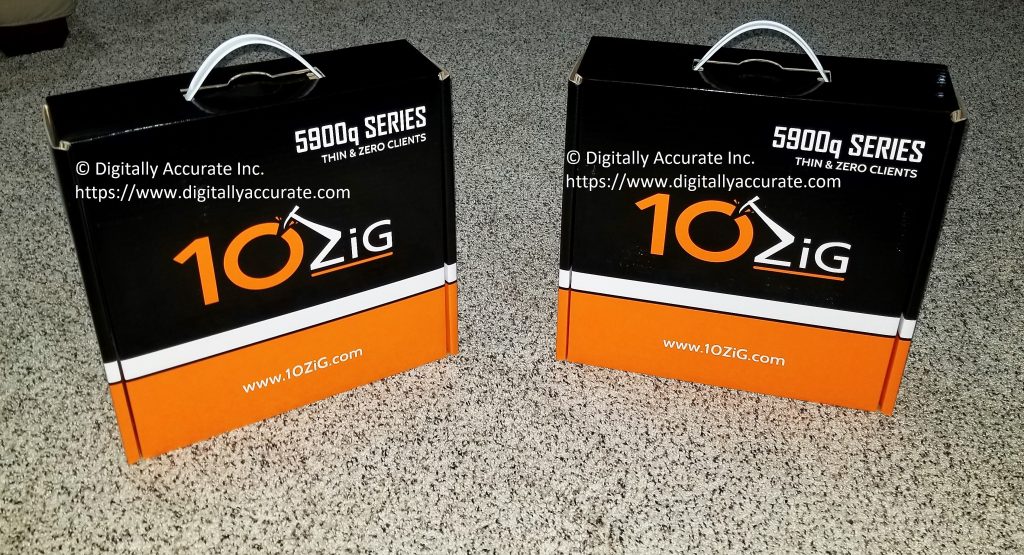 The 10ZiG 5948q is small but sleek device, featuring the following:
2 DisplayPort connections
1 HDMI connection
2 Hidden USB 2.0 Ports in the swivel base
2 USB 2.0 Ports on the rear of the unit
2 USB 3.0 Ports on the front of the unit
1 USB 2.0 Port on the front of the unit
1 X Audio Line-out, and 1X Microphone (Audio In)
Our specific unit shipped with 4GB of RAM, however they can be ordered with 8GB of RAM.
Some other highlights are follows:
Quad-Core Intel Pentium N Series N3710 (Based on the Intel Braswell Refresh CPU @ 1.6 -2.56 Ghz Burst)
Intel HD 400 Graphics
7 USB Ports in all
Supports PoE
Centrally managed via the 10ZiG Manager (we'll have more on this in a later post)
Optional 802.11 a/b/g/n/ac internal wireless
The 10ZiG 5948q specification sheet can be found here: https://www.10zig.com/application/files/2815/1078/4304/5948q_Series_Spec_Sheet.pdf
We were very pleased at how well put together these devices were (heavy metal feeling, no light plastic), and they are extremely visually appealing.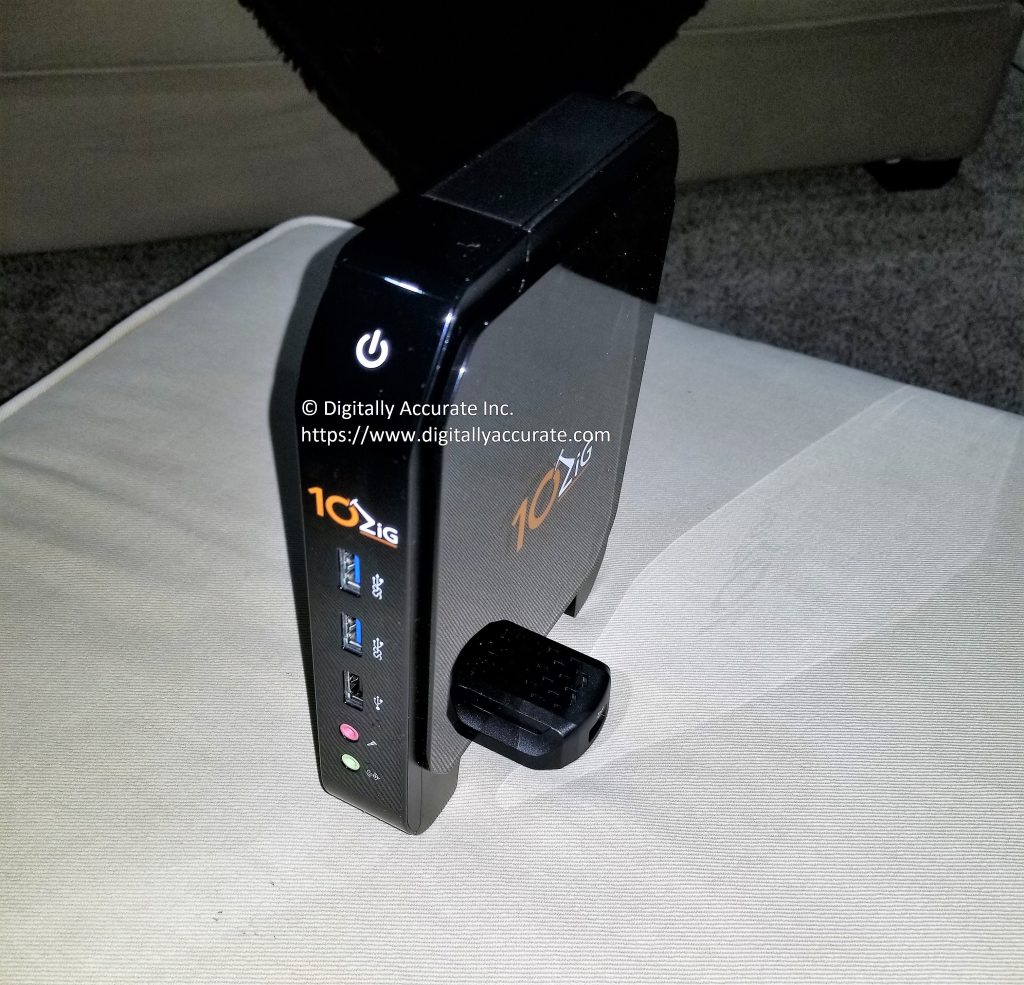 While we specifically purchased these for use with VMware Horizon View, they can also be used with Citrix, RDP, and Parallels RAS technologies, are all easily switchable with the 10ZiG Manager (deploy firmwares on the fly). You can also order the devices shipped with your firmware of choice.
Contact us today for a demo, or if you'd like to purchase any 10ZiG products!
Digitally Accurate Inc. is based in Calgary and Vancouver and is a VMware solution provider, and 10ZiG partner. Contact us for anything VDI related!